Indigenous women from Canada and the Global South unite at the UN Permanent Forum on Indigenous Rights to defend the rights of their communities
---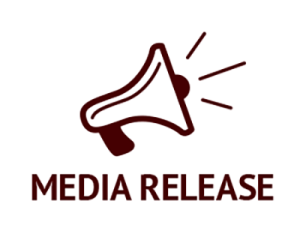 Toronto, ON – Canadian Indigenous leaders will join their counterparts from Guatemala, the Philippines, Nicaragua and Panama for the Honouring Indigenous Women's delegation to the 13th UN Permanent Forum on Indigenous Issues (UNPFII), May 19-23 to deepen the understanding of the impacts of the resource extractive industry on Indigenous women, and call on countries to fully implement the UN Declaration on the Rights of Indigenous Peoples.
The joint KAIROS Canada and Horizons of Friendship delegation will highlight Indigenous women's leadership in protecting the environment and defending collective rights, including the right to Free, Prior, Informed Consent (FPIC), in relation to mining operations in their communities. Indigenous women's leadership is essential in ensuring the implementation of the UN Declaration on the Rights of Indigenous Peoples because of the important role they play in their communities.
Canadian delegates include Alma Brooks, Maliseet First Nation, from the St. Mary's in New Brunswick; Joanne Jefferson, a member of the Stó:lô Nation in British Columbia; and Ann Marie Sam,  from Nak'azdli First Nation, adjacent to Ft. St. James in North-Central British Columbia. Sam chairs First Nations Women Advocating Responsible Mining, a gathering of female chiefs, councillors and former chiefs who are working to reform the mining process in B.C.
They will be joined by Jennifer Henry, Executive Director, Rachel Warden, Gender Justice Program Coordinator of KAIROS Canada, Tara Ward, Program Coordinator with Horizons of Friendship and Allan Lissner, freelance photographer and filmmaker.
"UN reports are beginning to link increased mining activity to increased violence against Indigenous women and girls," says Henry. "We expect to hear directly about examples of repression of women by private and public security forces at the site of mining operations. We anticipate testimony of women on the detrimental impact of large influxes of male labour at resource extraction sites."
"It is vital to support and recognise the essential role that Indigenous women play in defending their communities' rights," states Patricia Rebolledo, Executive Director of Horizons of Friendship. "This delegation will allow Indigenous women to share and learn from each other's experiences, as well as support grassroots leaders to engage with these issues at the international level."
The Honouring Indigenous Women's delegation will include an official UNPFII side event entitled, From Canada to Guatemala to the Philippines: Honouring Indigenous Women's Wisdom on May 21st at the Dag Hammarskjold Library Auditorium at UN Headquarters.
Delegates will also meet with the Canadian Mission at the UN, and official government delegations from Canada as well as other countries represented on the delegation.
The KAIROS Canada and Horizons of Friendship delegation launches what is anticipated to be a long-term partnership between these organizations to spotlight the impacts of resource extraction on the rights of Indigenous women worldwide.
This year the UNPFII will focus on the principles of good governance in relation to the United Nations Declaration on the Rights of Indigenous Peoples, and in particular the articles which refer explicitly to the rights of Indigenous peoples to self-determination and to freely pursue economic, social and cultural development.  This is widely understood as the right of Indigenous peoples to participate, and ultimately decide upon the development models that will impact their communities.
KAIROS Canada is a social justice organization of eleven Canadian churches and religious organizations. It focuses on Indigenous rights, international human rights and ecological justice. KAIROS deliberates on issues of common concern, advocates for social change and joins with people of faith and goodwill in action for social transformation. For more visit: www.kairoscanada.org.
Horizons of Friendship has more than 40 years of experience building partnerships in Central America and Mexico. Its strategy for creating change is to ensure that grassroots civil society organizations in the region have the resources and capacity needed to address priority issues and make social and economic change happen. For more, visit: www.horizons.ca.
– 30 –
Media Contact:
Cheryl McNamara, Media Coordinator, KAIROS Canada
416-463-5312 ext. 246, cmcnamara@kairoscanada.org
Tara Ward, Program Coordinator, Horizons of Friendship
416-372-5483 ext. 21, 905-269-3258 (cell), tward@horizons.ca