10 days. 40,000 attendees. Youth might have a seat at the table, maybe?
---
Let me start off by saying that as a youth delegate, I was incredibly privileged to be included on this COP27 delegation. Youth voices have been negated continuously and for too long, and I was honoured to have my perspective present at this year's COP. It was an indescribable feeling for me to see and meet many other amazing youth delegations present at Sharm el-Sheikh International Convention Centre, and I truly hope that I see this number grow over the next few years. I was also heartened by the fact that the UN Presidency even had a dedicated Youth Envoy for the first time.
But, here's the flip side – it is also important to note that while youth engagement is at an all-time high, youth are often not at the table. They are not part of the important decision-making or the official negotiations – at least not yet.
There is some hope in the form of the draft text of the Sharm el-Sheikh Implementation plan – a plan that recognises that youth delegates play an imperative role in climate advocacy, and, as the ones who are inheriting this Earth, we should be included in official country delegations and in negotiation rooms. While I really hope to see this come to fruition, there isn't a lot of clarity on how exactly nations plan to achieve this. Once again, we'll just have to wait and see!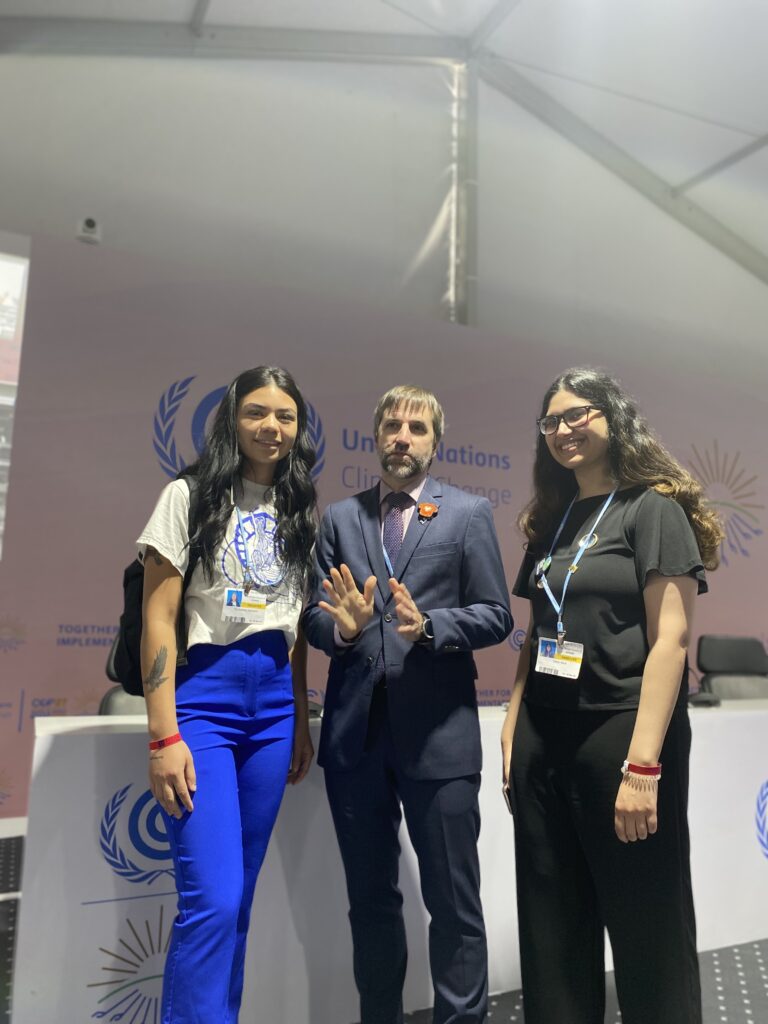 While reading the draft text agreement, I was transported back to our first briefing for all Canadian delegates, led by Steven Guilbeault, the Minister of Environment and Climate Change, Steven Kuhn, our country's chief negotiator, and Catherine Stewart, Canada's Ambassador for Climate Change. While the briefing in and of itself was quite routine and straightforward, the team opened the floor to a Q&A session with the Canadian delegations. I can honestly say that this was one of my most favourite parts of the entire conference – Canadians from all backgrounds and from all walks of life asked question after question, campaigned for their rights, and made their voices heard – and the camaraderie on display was heartwarming. An outpouring of support and clapping followed almost every question asked by fellow delegates, and it really gave me an opportunity to properly understand and reflect on how Canada was handling our most major climate concerns.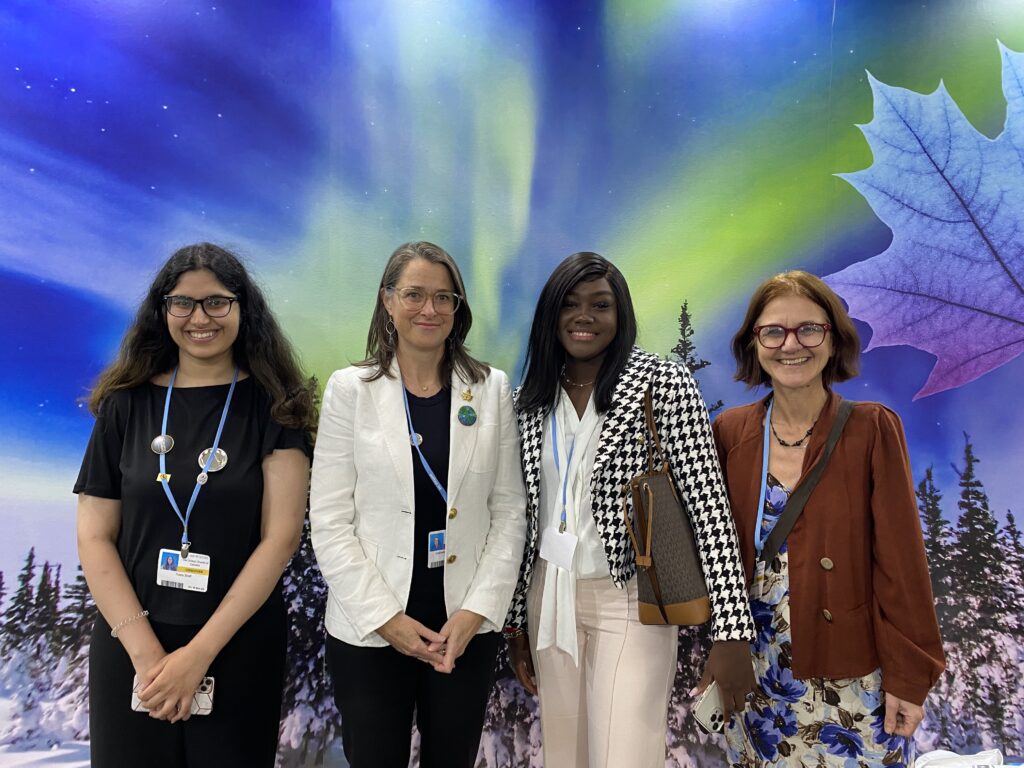 COP27 was an exhilarating experience from beginning to end – there were so many experiences to take in, so many individuals to connect with, and so many lessons to learn. I've barely even had the chance to process it. It's a strange dichotomy for me – being caught between the feeling that there was so much happening at COP, but also the feeling that, at the end of it all, more could've and should've been achieved. This was supposed to be the "implementation COP" and I fear that this was an overpromise.
---
By Yusra Shafi, an international student from Kuwait at the University of Toronto, and an intern at Development and Peace.