Spirited Reflection: Choosing Life
---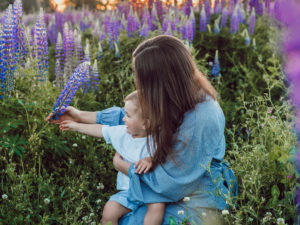 This week the KAIROS Epiphany resource, Listen to the Children: A Worship Resource for Justice Seekers (digital) (print) and Écoutez les enfants, highlights the responsibility of parents and other caring adults to nurture and guide children in the ways of God.
The Message
The Israelites have been wandering in the wilderness for 40 years. As they are poised to enter the promised land, Moses addresses them with a lengthy speech, reminding the people of their history, all that God has done for them, and the laws that God has given them. This text – with its focus on choosing life – is the culmination of Moses' discourse. For Moses, choosing life means loving God, walking in God's ways, and "observing his commandments, decrees and ordinances" (Deuteronomy 30:16). Choosing life will result in peace and prosperity; turning away from God will result in death and adversity. 
Teaching and instruction of successive generations is therefore a major focus of the entire book of Deuteronomy. This instruction happens in the context of the larger faith community and within the family. Parents are the primary teachers, instructing their children to love God and live in God's ways. They are to tell the stories and recite the laws to their children over and over at all times of the day. They are to faithfully answer their children's questions. They are to involve children in daily prayers and sabbath observances.
Within many faith communities today, the responsibility of parents and the family in instructing children in the ways of faith continues to be important, especially in the context of a mostly secular society like Canada. Parents have a crucial role in teaching the faith and in helping their children make life-giving choices.
When it is hard to choose life
It is tragic when parents are prevented from teaching faith and important lifeways to their children, as happened through Canada's Indian Residential School System. During the 100-plus years the schools existed, some 150,000 Indigenous children were removed from their homes and placed in Residential Schools run by Canadian churches on behalf of the Government of Canada. Torn from their parents, forbidden to speak their language or practise their traditions, and generally condemned for their "heathen" ways, many lost the connection to family, land and community so critical for their sense of identity. They lost an ability to "choose life." Perhaps one of the most tragic aspects of the Residential School legacy is that, separated from nurturing parents, many Indigenous children grew up not learning how to parent in good ways and this loss has been replicated in subsequent generations. This is a great stain on Canadian history.
We might also consider how other children are affected when separated from parents. Children who are refugees, migrants and/or affected by war are all at risk when they are without the instruction, discipline and nurture that a loving parent or caring adult can provide.
There is much in the book of Deuteronomy that seems strange and confusing to 21st century Canadian Christians. Nevertheless, an important message we can take from Deuteronomy is that parents and other caring adults have a responsibility to guide children in the ways of God: the ways of truth, mercy, justice, peace and love of neighbour. They have a responsibility to help children choose life. 
Prayer 

Holy God, we give thanks for people who make a difference in the lives of others through a smile, caring words and being a positive presence in their lives. Holy God we listen to you As we listen to the Children 

We give thanks when we see God's Shalom here amongst us. We pray for the wisdom and pause to take that in and take it out into our lives. Holy God we listen to you As we listen to the Children 

We pray that we live the Gospel message of love and hope. Holy God we listen to you As we listen to the Children 

We take a moment of silence to remember the people in our lives who showed us God's love and goodness. [Silence.] God bless the saints of our community and us as we seek to follow their example. 
---
With thanks to the KAIROS Epiphany Team, including all the child/youth consultants and Shannon Neufeldt, to Esther Epp-Tiessen for this reflection and Su McLeod for the prayer. Esther Epp-Tiessen is the former MCC Ottawa Office Public Engagement Coordinator for Mennonite Central Committee Canada (MCC) in peace and justice advocacy. When in Treaty 1 Territory and Homeland of the Metis Nation, she loves to walk, read and write and hunt for wildflowers in the spring.