New option! Donate by e-Transfer
---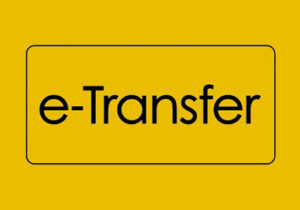 Along with cheque and credit card, it is now possible to donate to KAIROS by e-Transfer. 
---
E-TRANSFER PROCESS
In the recipient field, enter Liliana Svartman, KAIROS Finance Manager :igrigueli@kairoscanada.org
In the space provided for a personal message: 

Add the donor's name and mailing address for the tax receipt 
Donations will be dedicated to the general fund unless a specific  KAIROS program or partner is identified in this space. 

 KAIROS does not charge a processing fee, but your bank may charge a service fee.   
If you have any questions, do not hesitate to contact KAIROS at fgolich@kairosanada.org  
OTHER DONATION OPTIONS
By cheque: The recipient* is KAIROS – The United Church of Canada. Please mail to: KAIROS, 310 Dupont St., Suite 200, Toronto, ON M5R 1V9. A printable donation form  is available here.
By phone: Tel: 416-463-5312 or Toll Free: 1-877-403-8933 at extension 2036.
* Financial services for KAIROS are administered through the United Church of Canada, a KAIROS member.