Films and Documentaries
A short documentary about the sacred runner Caribou Legs (Brad Firth). In 2016, Caribou Legs ran across Canada to raise awareness on the issues surrounding MMIWG and to get people talking about violence against women.  He wears his war paint as a symbol of distress and is "…calling out to all men, to learn the ways of the warrior… and pleading for the strength of the nation to come back into the circle of life." Read his story.
---
On the Farm (2016) is based on the book written by Stevie Cameron. The film is a powerful study of the dysfunction and disorder in the police and criminal justice systems that allowed a wily psychopath to murder nearly 50 marginalised women from Vancouver's Downtown Eastside. Read article.
---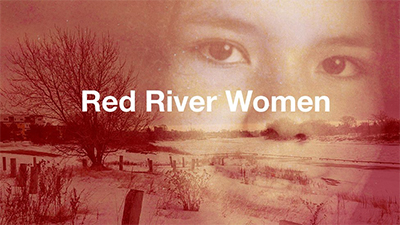 Red River (2015) is a 6-part web series, an immersive story told through text, images and video, produced by BBC News. Joanna Jolly reports from the banks of the Red River which runs through the city of Winnipeg, where a number of bodies have been found. She asks why are Aboriginal women so vulnerable and who is killing them?
---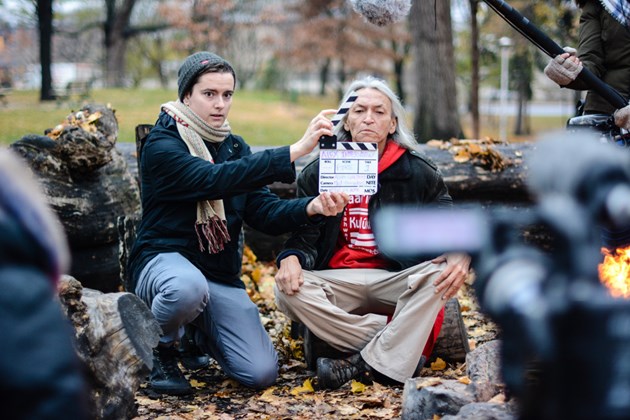 Shades of Our Sisters (2017) is an Indigenous-student collaboration which aims to honour the lives of Missing and Murdered Indigenous Women, Girls, Transgender and Two Spirit peoples by celebrating the love and memories which they have left with us. In an attempt to bring a compassionate approach to how these stories are told, the multi-media project focuses on how two women, Sonya Cywink and Patricia Carpenter lived and how they are loved. Read article.
---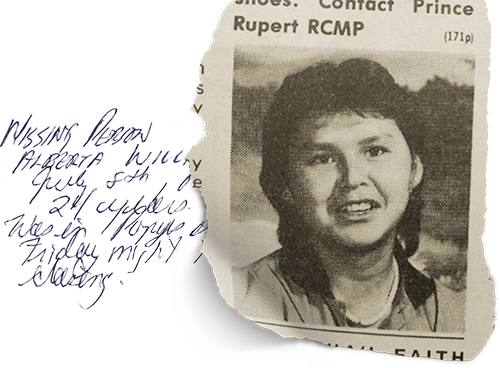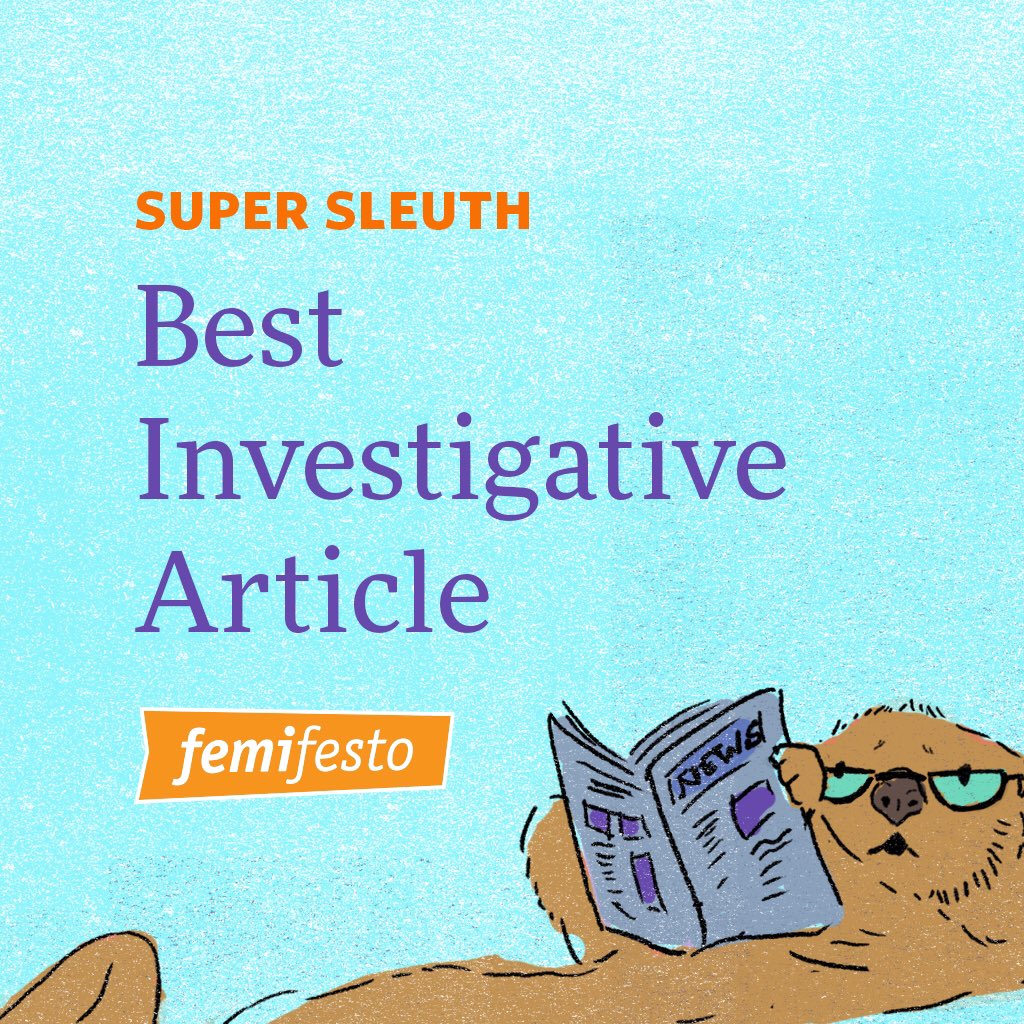 Who killed Alberta Williams? (2016) is an 8-part podcast and slideshow.  In 1989, 24-year-old Alberta Williams was found dead along the Highway of Tears near Prince Rupert, B.C. Police never caught her killer. Twenty-seven years later, her unsolved murder continues to haunt her family — and the retired cop who says he knows who did it.
Available in different versions: website iTunes transcript
Winner of Best Investigative Article
---
The Current's virtual reality documentary, Highway of Tears (2016) is a short virtual reality documentary about the story of one young woman, Ramona Wilson, who went missing along the highway in 1994 as told by her mother Matilda Wilson. Read article.
---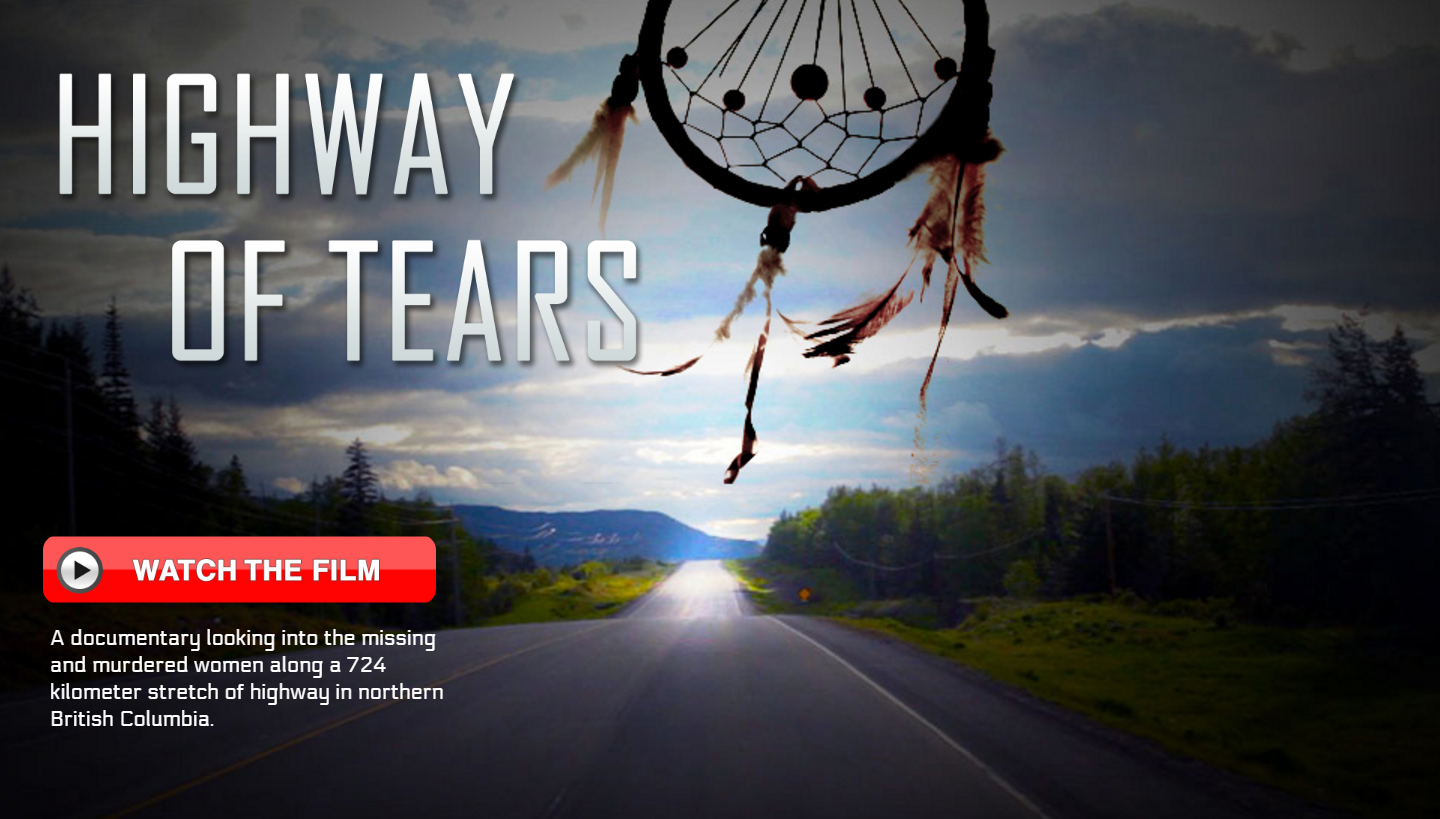 Highway of Tears (2014) is a documentary looking into the missing and murdered women along a 724 kilometer stretch of highway in northern British Columbia.
---
Finding Dawn (2006) is a journey into the dark heart of Native women's experience in Canada. From Vancouver's Skid Row to the Highway of Tears in northern British Columbia, to Saskatoon, this film honours those who have passed and uncovers reasons for hope. Finding Dawn illustrates the deep historical, social and economic factors that contribute to the epidemic of violence against Native women in this country. Métis filmmaker Christine Welsh, 2006.
---
Animikii Films in association with Civilian Media Productions Presents Missing (2014), a documentary about missing and murdered native women in Canada. Directed and narrated by Young Jibwe and filmed on location in Vancouver, Winnipeg and Toronto.
---
This River (2016) offers an Indigenous perspective on the devastating experience of searching for a loved one who has disappeared. This short documentary chronicles the efforts of Drag The Red, a volunteer organization that searches the Red River for clues relating to missing members of the Indigenous community in the Winnipeg area. Kyle Kematch and Katherena Vermette have both experienced this heartbreak. Kyle has a sister who went missing over five years ago. He now works with Drag the Red. Katherena is a poet and writer whose work stems from a family tragedy that happened over 20 years ago. Though their stories are different, they each exemplify the beauty, grace, resilience, and activism born out of the need to "do something." Erika MacPherson & Katherena Vermette, 2016.
A new Instagram project launched by the National Film Board (NFB) of Canada gives a face to community-run Winnipeg search teams the Bear Clan and Drag the Red. It is a companion piece to the film, This River, which looks at the experiences of Kyle Kemach and the film's director, Katherena Vermette, who have both gone through having a family member disappear.
---
Set against the backdrop of the growing number of murdered and missing Indigenous women in Canada, River Of Silence tells the story of a successful Indigenous woman, Helen along with husband Nathan, living in present day Vancouver, who must navigate the horror of their daughter having gone missing and is found murdered. This is a call-to-action feature film that seeks to touch the hearts of many, open the eyes of all and ultimately help make this a safer world for all women. Written by Petie Chalifoux, 2016.
Watch video interview. Read the full story.
---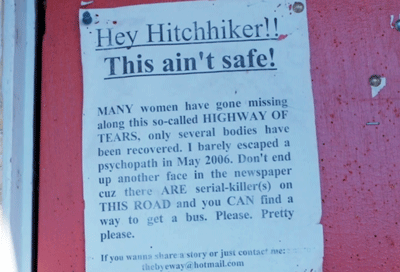 APTN and CBC present Taken, a true crime documentary series focusing on solving the mysteries behind Canada's missing and murdered Indigenous women and girls by sharing their stories as told by their loved ones, and following the search for justice, and the clues that link these stories.