Letter to the editor: Locals, women most affected by corporate harm, least heard
---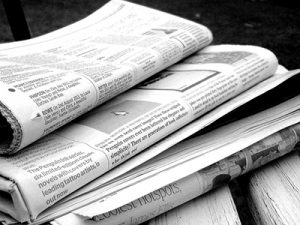 Re: "House subcommittee hearings on mining in Latin America a public disservice," (The Hill Times, Oct. 18, p. 15).
KAIROS too is alarmed that the voices of people affected by Canadian mining operations have not been heard during the current subcommittee hearings on human rights and mining in Latin America.
Through tours to countries in the region, most recently to Guatemala, KAIROS-led delegations have heard from members of local communities, mostly Indigenous, who were not properly consulted before mines came to their communities, as stipulated in the United Nations Declaration on the Rights of Indigenous Peoples, which Canada has adopted.
These community members also spoke of intimidation, threats, and forced removal from their homes by the mining companies' security forces, in addition to sicknesses caused by contaminated water as a result of the companies' lax environmental practices.
Too often these local communities see little of the economic benefits promised to them by their governments and the mining companies. This is particularly true for women who often feel these environmental and social impacts first and more acutely, including experiencing an increase in sexual violence and increasing economic disparity and inequality. Community members, often women, who raise their voices in concern about these impacts in an effort to protect their families and communities risk persecution and criminalization.
It is imperative that the Canadian government make good on its promise to legislate an independent ombudsperson who will not only make Canadian companies that harm communities accountable for their actions, but also pay particular attention to the voices of women who are often not heard although they are affected the most by the extractive sector.
Rachel Warden
Women of Courage & Latin America Partnerships Coordinator
Beth Lorimer
Ecological Justice Program Coordinator
---
Originally published in the Hill Times on October 25, 2017.