Letter to the Editor: First Nations need to be at Trans Mountain negotiating table, says Lorimer
---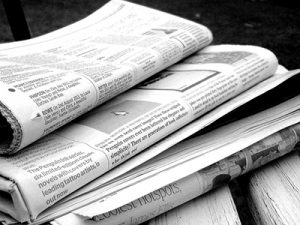 Re: "Prime Minister Trudeau's decision to interrupt his foreign trip to help resolve Trans Mountain pipeline expansion issue a step in the right direction," (The Hill Times, April 16). While Prime Minister Justin Trudeau may have been right to interrupt his trip to bring B.C. Premier John Horgan and Alberta Premier Rachel Notley together to discuss the Trans Mountain pipeline expansion project, it was his responsibility to invite Indigenous leaders to the table too. The federal and provincial governments are not the only jurisdictions with stakes in this project.
Several First Nations communities along the pipeline route, including T'sleil Waututh Nation, the Musqueam Indian Band, and the Coldwater Indian Band do not consent to this project in their territories and are challenging the NEB review process that approved the pipeline. The review process failed to respect the rights, title, and free, prior and informed consent of Indigenous peoples. These First Nations are supported by many other First Nations governments and thousands of citizens from across the country in their opposition to this risky project.
The federal government has promised to have a renewed, nation-to-nation relationship with Indigenous peoples, based on mutual respect and the recognition of rights and responsibilities. If the federal government does not realize that First Nations need to be at the table for an issue as significant as this pipeline, that promise will remain empty.
Beth Lorimer
Ecological Justice Program Coordinator
KAIROS Canada
Originally published in the Hill Times on April 23, 2018.