Open letter to the Philippines government in support of KAIROS partner
---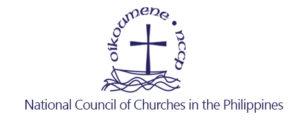 On Nov 7, KAIROS learned that our partner, the National Council of Churches in the Philippines (NCCP), was "red-tagged" a practice through which the government of the Philippines has identified its political opponents, organizations and individuals, as supporting the New People's Army affiliated with the communist insurgency. The NCCP was included on a list with other humanitarian and human rights organizations.
The consequences of red-tagging are dire. Over the last year, activists and organizations who have been red-tagged have been subjected to arbitrary arrests and killings. These attacks have escalated over the last few days.
In response KAIROS has written an urgent letter to the President of the Philippines, denouncing the inclusion of the NCCP on this list and calling for end to this crackdown on civil society organisations, including the practice of "red- tagging".
KAIROS stands firmly in solidarity, action and prayer with the NCCP and will continue to support their vital work and voice for inclusive and just peace in the Philippines.
Read the full letter below: