KAIROS women resist mining at international gathering in Montreal
---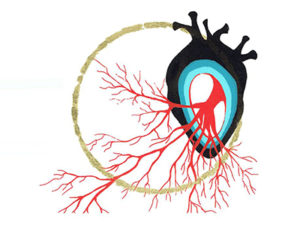 More than 40 women, mostly Indigenous, from 15 countries exchanged experiences and strategies of resilience and resistance against mining in their communities at the Women Resisting Extractivism gathering in Montreal from April 27 to 29.
In testimony after testimony the women talked about the disastrous and devastating consequences of resource extraction megaprojects on communities around the world, and the particular impact these projects have on women.
The gathering was held primarily in closed sessions, allowing the women to share their experiences, fears and strategies in a safe and more intimate space. Many women said they found strength and inspiration in this experience and in the knowledge that they are not alone in their struggles.
KAIROS launched the gathering with the first tri-lingual KAIROS Blanket Exercise for more than 100 participants and members of the public in French, Spanish and English. Following the exercise, the Canadian and international participants reflected on the experience in four sharing circles.
On the second day, more than 200 people gathered for a public panel. Later they participated in workshops, including From the Ground Up: Strategies on Feminist Resistance, Resilience and Resurgence, a workshop led by KAIROS' partners.
KAIROS supported the participation of eight partners from Canada, Latin America and the Philippines. Gloria Chicaiza of Acción Ecológica from Ecuador; Lema Ijtemaye of Pauktuutit Inuit Women of Canada; Beverly Longid of Indigenous Peoples Movement of Self-Determination and Liberation in the Philippines; Denise Jourdain of Quebec Native Women; Loretta Williams of First Nations Women Advocating for Responsible Mining in B.C.; Yvonne Sampear of WoMin, African Women Unite Against Destructive Resource Extraction; Yolanda Becerra and Kelly Campo of  Popular Feminist Organization in Colombia.
The findings are clear. In many regions, extractive projects  are causing conflict and human rights violations. These impacts include violent clashes between local communities and mining personnel, particularly security; water contamination; destruction of the environment; repression and criminalization of community leaders; and the militarization of mining regions.
Women typically feel the negative social and environmental impacts of mining earlier and more acutely than men. They are often subjected to increased physical and sexual violence, and health problems due to contaminated water used for washing and cooking. Their bodies are on the front line when they oppose extractive companies or the exploitation of their territories. They are often subjected to discrimination, isolation, persecution, attack and criminalization for speaking out and defending their land and community.
Following the gathering, a delegation of partners accompanied by KAIROS, Development and Peace, Quebec Native Women, and Mining Watch met in Ottawa with Parliamentarians, and staff at Global Affairs Canada who are involved in the creation of the new officer of the Canadian Ombudsperson. The delegates' message was clear. Canada must take responsibility for the destructive impacts of its mining companies on the land and lives of people around the world, especially women.
Press release: Summary of the International gathering "Women Resisting Extractivism"
The delegates' statement will be released soon