KAIROS Partner Delegation Participates in the International Gathering Women Resisting Extractivism in Montreal, April 27-30
---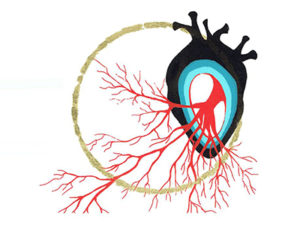 From April 27 to 30, KAIROS delegates from Canada and the Global South will participate in the International Gathering of Women Resisting Extractivism in Montreal. This gathering will bring together more than 40 land and life defenders from around the world to share their experiences and strategies of resistance, as well as to speak out against the threats they are facing because of their work. The gathering will highlight the impacts of extractivism on Indigenous women and the important steps they are taking to ensure the well-being of their communities and their land. It will also provide a safe space for discussions of experiences, struggles and resistance.
The KAIROS delegation in Montreal will include the following partners from Canada and the Global South. Read biographies.
Gloria Chicaiza, Acción Ecológica, Ecuador
Lema Ijtemaye, Pauktuutit Inuit Women of Canada
Beverly Longid, Indigenous Peoples Movement of Self-Determination and Liberation, Philippines
Denise Jourdain, Quebec Native Women
Loretta Williams,   First Nations Women Advocating for Responsible Mining (FNWARM), BC
Yvonne Sampear, WoMin, African Women Unite Against Destructive Resource Extraction
Yolanda Becerra, Popular Feminist Organization (OFP) and KAIROS partner, Colombia
Kelly Campo, Popular Feminist Organization (OFP) and KAIROS partner, Colombia
Resource extraction heavily impacts Indigenous peoples across the globe. It is increasingly evident that extractive projects have particular impacts on the lives of Indigenous women through environmental contamination, gendered based violence, and increased social inequity, to name a few.
Moreover, Indigenous women are often not consulted in the decision-making or in the assessment of extractive project's social and environmental impacts. Their voices are not heard and many times they are overlooked, despite their unique perspectives and knowledge, and the important role in their communities.
KAIROS has been working with partners – Indigenous women and organizations – in Canada and in the Global South on the Gendered Impacts of Resource Extraction. This work has included monitoring the social, economic and health impacts of resource extraction on women and developing collective strategies, policy and advocacy positions.
The  International Gathering of Women Resisting Resource Extraction will include closed sessions where participants are invited to share experience and strategies with other frontline activists, as well as sessions that are open to the public. KAIROS partners will participate in the entire gathering and KAIROS will be contributing to the public sessions.
The launch of the gathering will include a mass KAIROS Blanket Exercise in French, English and Spanish for all participants and members of the public on Friday April 27, 4:00 – 6:00 p.m.  Registration is required.
KAIROS and partners will also host a workshop "From the Ground Up: Feminist strategies of resistance, resilience and resurgence" on Saturday April 28 at 5:30 p.m.  Indigenous women leaders from the Philippines, Latin America, Africa and coast to coast to coast in Canada will speak about creative and feminist strategies to defend human rights, land and their communities in the face of large-scale resource extraction.
If you are in the Montreal area, please consider attending these public events.  Registration is required and space is limited!
The OFP's Yolanda Becerra and Kelly Campo will also participate in the Colloquium Memory: Social and theoretical perspectives on Truth, Justice and Reconciliation in the Americas, organized by the University of Quebec in Montreal (UQAM) on April 25-26.
Afterwards, Yolanda and Kelly will travel to Ottawa and Toronto for public meetings and to meet with the Canadian government and the KAIROS network about their work as women human rights defenders and peace activists in the context of the current peace accords in Colombia. Information about these events will be posted on the KAIROS website and Facebook page.
---
Delegate Biographies