Federal, Provincial Governments Must Fund Treatment Facility for Mercury Poisoning in Grassy Narrows
---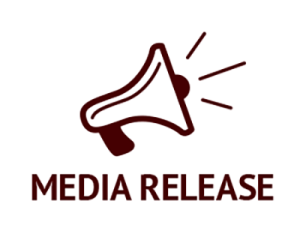 In an open letter to Prime Minister Justin Trudeau and Ontario Premier Kathleen Wynne, prominent human rights and environmental organizations today are urging the federal and provincial governments to ensure people from the Grassy Narrows First Nation have access to specialized, long term medical care for mercury poisoning. Amnesty International Canada, The Council of Canadians, The David Suzuki Foundation, CUPE Ontario, KAIROS Canada, Canadian Friends Service Committee and Earthroots have written in support of the Grassy Narrows First Nation appeal for the creation of a specialized facility in their community to meet the needs of those suffering from the effects of mercury poisoning resulting from contamination of their river system.
The letter notes that long-overdue commitments from the Ontario government to mitigate the existing mercury contamination of the river system are an important step, but those measures are insufficient on their own. Federal and provincial governments must now take action to minimize further harm to those whose health and well-being have been compromised by the poisoning of their waters. This must include dedicated funding of a specialized Minamata disease treatment facility within the community to provide appropriate care in order to uphold the right to health of the people of Grassy Narrows and to reduce the loss of culture and community cohesion resulting from individuals having to leave the community for care.
Quotes:
"The poisoning of the waters which are so central to the culture and way of life for the people of Grassy Narrows has been devastating. Ontario's commitment to clean up the river is important, but more must be done to address the very serious health concerns related to mercury poisoning in the community. It's long past time for the government to ensure people whose health has suffered can receive the treatment they need."
– Alex Neve, Secretary General of Amnesty International Canada.
"We owe the people of Grassy Narrows a debt of justice. While nothing can right the wrongs committed against them, establishing a Mercury Home and Treatment Centre in Grassy Narrows is a critical step we can take to help alleviate their suffering,"
Maude Barlow, Honorary Chair of the Council of Canadians
"An injury to one is an injury to all. I am outraged at the neglect and racism that the people of Grassy Narrows have endured for so many decades. CUPE's 260,000 members across Ontario stand with Grassy Narrows in demanding a Mercury Home and Treatment Center where they can get top notch care for mercury's impacts in their own community among their loved ones."
– Fred Hahn, President, Canadian Union of Public Employees Ontario
"The David Suzuki Foundation is in awe of the strength and leadership shown by the people of Grassy Narrows in their long fight seeking ecological restoration of the poisoned English-Wabigoon watershed. We stand behind their vital call for a community based mercury treatment and care facility to be built without delay."
– Stephen Cornish, Chief Executive Officer of the David Suzuki Foundation
"Reconciliation is more than words or even attitudes. Reconciliation is about tangible change in how Canada relates to Indigenous peoples. This proposal is the least that can be done to address decades of grievous harm."
– Jennifer Henry, Executive Director of KAIROS Canada.
"This preventable tragedy has gone on far too long. All possible measures to help the people of Grassy Narrows and mitigate the impacts must be pursued."
– Gord Miller, Chair of the Board for Earthroots and former Environmental Commissioner of Ontario
"The basic human rights of the people of Grassy Narrows have been denied for decades. A medical treatment centre is a step to recognize and respond to the terrible injustices imposed and ignored by industry and governments. We stand with the people of Asubpeeschoseewagong to insist that they have access within their community to the specialized health care they need."
– Derek Nice, Clerk for the Canadian Friends Service Committee
Background:
Ontario's decision to allow an upstream pulp mill to release mercury into the river system in the 1960s undermined the economy and way of life of the Anishnaabe people of Grassy Narrows and left a legacy of generation after generation of chronic and debilitating illness. While both levels of government have long denied that there was any cause for ongoing concern over the mercury contamination of the English and Wabigoon River system, it has been revealed that government officials have actually known for decades both that there is credible and compelling evidence of Minamata disease at Grassy Narrows and that there is a clear risk of ongoing contamination of their waters from contaminated soil and groundwater that remains under the mill to this day. While withholding this crucial information from the people of Grassy Narrows, and wrongly denying the legitimacy of their concerns, governments in Canada have denied them the essential means to mitigate and treat the terrible impacts of this environmental and human health catastrophe.