Farewell from Lori Ransom
---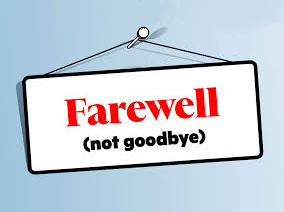 It has been a profound privilege to serve KAIROS in the role of Interim Executive Director for the first five months of 2021. Even before joining the staff, I understood the special place KAIROS occupies among organizations committed to social and ecological justice in Canada. Its values encompass what many of us from the Christian tradition cherish as the best of our own spiritual worldview. And KAIROS pushes those of us from the Christian tradition, as it does others, to do better in creating a society, indeed world, of radical welcome and inclusion of all peoples, and to address a wide range of injustices which have produced ongoing suffering, hardship, and threats to life both within Canada and in other countries.
In my short time in the organization, I have come to understand and appreciate more deeply how this work is carried out and to see how a relatively small number of highly motivated, creative, and knowledgeable staff constantly push themselves and each other to do better. The challenges are plenty, and the pandemic has exacerbated many while also revealing new opportunities. But I leave confident in the ability of all those within the organization to move forward with strength and determination; I know that by striving at all times to support each other they will find a way through the obstacles ahead.
As an Indigenous person, I have walked with KAIROS in various capacities in the past and expect I will continue to do so in the future in our common struggle for healing and reconciliation. But there's no question I will deeply miss my time working amidst a wonderful team of people in a rare opportunity to bring my whole self professionally to a role that I will remember as one of the most satisfying periods of my career.
It has been a tough year for many. So let me close with encouragement to you to do anything and everything you can to support KAIROS and its staff, and its new Executive Director, in meeting the challenges of these kairos times.