Ecumenical call opposing evictions and demolitions of Palestinian homes in East Jerusalem
---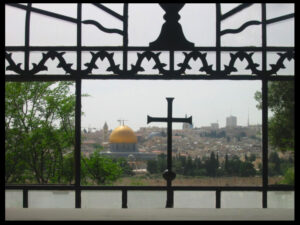 KAIROS joins other Christian denominations, church agencies, ecumenical organizations and networks in calling on the Canadian government to take action on the recent acceleration in attempts by Israeli settler organizations to forcibly evict and dispossess hundreds of Palestinian families in the Sheikh Jamal and Silwan neighbourhoods in East Jerusalem.
From Palestinian and Israeli partners, we have learned that fifteen families totaling 37 households and 195 individuals have been notified that they must vacate their homes by May 2, 2021. This is occurring in the context of Israel's illegal annexation and settlement expansion throughout the occupied Palestinian territories.
The letter urges Canada to:
publicly condemn the evictions from, and demolitions of, Palestinian homes in East Jerusalem and call on Israel to immediately reverse the rulings on the intended evictions and halt its settlements policy;
live up to its obligations and commitments to protect and promote human rights and international law without exception
together with the international community denounce the ongoing human rights violations in the actions of the occupation
KAIROS and the other organizations that issued this joint statement have partnered with Palestinian and Israeli faith-based and human rights organizations for decades. The statement arises from our common solidarity with Palestinians and Israelis working toward a just peace.