Demand that the Government of Canada Support Peace in Colombia
---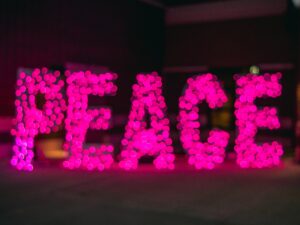 Violence in Colombia continues undaunted, and in some ways aggravated, by the COVID-19 pandemic. Just days after public health directives were put in place to contain the spread of the coronavirus in March, Carlota Isabel Salinas Pérez, a member of the Organización Femenina Popular (OFP) was killed. Carlota is one of hundreds of human rights defenders who have been assassinated since the Peace Accords were ratified in 2016 between the Government and the FARC, the former guerilla group.
Carlota's murder was also a feminicide. The OFP, a KAIROS partner organization, has been adamant in their analysis of the gendered impacts of the pandemic: lockdown measures have led to an increase in gender-based violence in Colombia. A recent article in Al Jazeera reports that there were 86 reported feminicides in Colombia this September alone.
The number of reported massacres continues to climb. According to the Colombian Institute of Development and Peace Studies, to date, there have been 69 massacres in which 275 people have been killed in 2020. Armed groups are taking advantage of institutional gaps to quell the work of human rights defenders and to vie for territory.
A group of diverse Colombians living in British Columbia—refugees, economic immigrants, and international students—have started an online petition calling on the Government of Canada to use its voice to pressure the Colombian government for full implementation of the 2016 Peace Accord and to condemn the massacres, targeted assassinations, and police brutality in Colombia.  
"We all believe in the peace process in Colombia and are against the killings of social leaders, human rights defenders, and environmental protectors," the group, Ola Pazífica (Pacific Wave), tells KAIROS.
KAIROS joins partners in Colombia and Colombians here in Canada in calling on the Canadian government to speak up for the peace process and against the human rights abuses in Colombia. We encourage you to sign the petition and to share it with your networks and member churches.