Aiming to inspire! Call for Spirited Reflections
---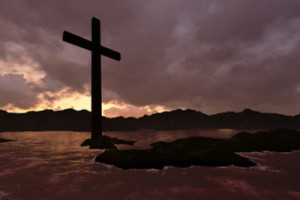 As a key part of KAIROS' commitment to faithful action for ecological justice and human rights, we are seeking new Spirited Reflections to help inspire our constituents and others. Spirited Reflections are ethical and theological reflections on the issues facing our world.
We are asking particularly those from member churches, partners, and networks, to write a theological reflection.
These gems are used in church services, meetings, or simply as an inspirational reading. KAIROS posts these to the website front page as well as our Facebook page to reach out to a wider global network and to provide resources.
Can you help?
If you are willing (or if you can recruit others), we ask you to let us know when you can send a written piece for specific date over the next year. We are seeking a non-partisan written work of 500-800 words which has not been previously published. This theological reflection, with the theme of social justice, can be tied to the revised common lectionary for that date, linked to a special event or social justice anniversary, or rooted in an ethical insight relevant to KAIROS. We encourage writing within the scope of KAIROS priorities and mandate and using inclusive language. There may be some limited editing.
Please let us know if you can help! For further information or to schedule a reflection, write to sjames@kairoscanada.org or call 416 463-5312 x 238
Thank you!
---
Details:
The theological Spirited Reflection takes on a non partisan social justice theme related to KAIROS' work that is about 500-800 words.
Please attach a short bio about yourself (one to three sentences)!
If you can, please attach an image reflecting your theme (with photo credit, if not in the public domain).
Samples– You can review some of the other examples of Spirited Reflections at http://www.kairoscanada.org/category/spirited-reflections.
Once we have confirmation from you and agree on the date, we will send you a reminder. Please send us your reflection at sjames@kairoscanada.org at least ten days before the agreed upon Sunday.

Thank you so much for your willingness to contribute to KAIROS in this way!