We Are Called- A theological reflection on 40 years of ecumenical justice
---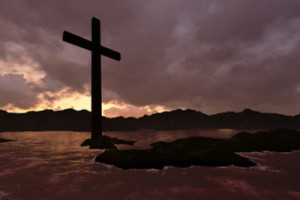 By Sr Sue Wilson, CSJ, KAIROS Board member for the Canadian Religious Conference. Offered May 8 at the gathering of all KAIROS Circles, Board, Southern and Indigenous partners, and guests from the former ecumenical coalitions.The day focused on the 40th anniversary of KAIROS' predecessor coalition and on commitments for the future.

From this morning's timeline, we get a sense of the people and issues that form our KAIROS heritage.  Forty years of responding to the critical issues of the day have revealed a heritage of deep hope and bold action grounded in theological reflection and critical analysis.
In all of this, our work has been as much about the relationships formed as the issues.  We know that it matters with whom we walk because these relationships can nurture, challenge and shape us in a multitude of ways.  But if our relationships are truly to transform us, individually and collectively, then underlying it all we need to be attentive to that most basic of human relationships, our relationship with God.  To journey as KAIROS is to be always discerning the most fundamental of questions: What is God asking of us?
Walter Brueggemann emphasizes that in scripture, "Israel is characteristically concerned with the action of God – the concrete, specific action of God – and not God's character, nature or being, except as these are evidenced in concrete actions."
This is a challenging call to the kind of discernment for which the great prophets are well known:  to be attuned to God's presence and activity not only in ourselves but in the world; to be attentive to the ways the ways that relationships, struggles, social and political events can hold sacred energies of healing, transformation and new life – and to understand how following such energies will lead us more deeply into truth , compassion and justice — foundations of the communion of love that God desires to create here on earth.
If we should doubt our capacity to be attuned to God's action in the world, we are reminded in the Creation story that human persons are formed from the intermingling of earth with the breath of God, which is to say that we live at the intersection of the finite and the eternal, and our soul reverberates in recognition when we touch God's healing and transforming activity in our lives.
The Prophets, with whom Jesus aligns himself, model this attentiveness to the action of God in our personal and collective lives.  Consider how, even in the Exile experiences of humiliation, marginalization and powerlessness, the prophet recognizes divine energies for transformation and helps the people to connect their longings to return to their homeland with the deeper vision of returning to a life of truth, compassion and justice.  And in these prophetic Exile stories, we see what happens when we are attentive to the action of God in the nitty-gritty of life: transformation and liberation happen – in ourselves, in our relationships, and in the world.
The theological concept of "reading the signs of the times" emerges from the understanding that God is at work in the world, that we human beings can come to a sense of God's activity in our lives, and that God desires that we will become attuned to, and cooperate with divine action for transformation in the world.  As such, it is a concept that is rooted in both contemplation and justice.
If we look historically, stretching the boundaries of our timeline just a bit, hindsight makes it easier to tap into some of those liberation movements that embodied sacred energies of healing, transformation and new life:  the women's movement, the labour movement and the civil rights movement, the environmental movement to name a few.  On the surface, they were complex and imperfect socio-political movements that were creating both chaos and transformation.  The challenge for people of faith was to recognize, in the midst of the social messiness, that these movements contained transforming energies toward greater liberation and equality.
In these movements, individuals and groups that had been pushed to the margins and silenced were now finding their voice, finding their power. And, not just as individuals, but as communities we were journeying toward a growing awareness of some of the biases that undergirded structures of oppression and exclusion in our society and in our world.  Through these messy, loud and sometimes violent social movements, we were waking up.  Not all of us, and it was not a complete awakening to be sure, but it was happening nonetheless.
This is the contemplative task within prophecy – to recognize divine activity in the midst of human messiness.  And this is the Christian mysticism to which scripture calls us — to nurture a contemplative heart that is laced with prophetic and political energies.
The Kingdom of heaven that was ushered in by Jesus of Nazareth is this mystical way of being in the world;  a mysticism that is shaped by prophetic and political energies; a way that is characterized by truth, compassion and justice.  It might be called the way of Communion.
The life of Jesus of Nazareth reveals to us that living communion is what our humanity is about.  He was conscious participating in God's communion with earth and all people.  And he lived this communion consciously: healing divisions and subverting those social boundaries that marginalized many and allowed 'the few' to dominate.  He revealed that the Kingdom of Heaven is that sacred space in which suffering and injustice are transformed into healing and new life.
Cynthia Bourgeault writes that the teachings of Jesus emphasize that the Kingdom of Heaven is "within you."  She sees the Kingdom of Heaven as a metaphor for mystical consciousness, a profound inner transformation that teaches us to see the world through the lens of communion:  We are one, with God, earth and each other.   It's an insight that cannot help but impact our choices and relationships, and move us to respond to our neighbour "as a continuation of [our] very own being."
Marcus Borg, on the other hand, emphasizes another aspect of the Kingdom of heaven.  He points out that, in the first century, "kingdom" was a political term, one that Jesus used deliberately.  He insists that "Jesus could have spoken about the community of God, or the family of God, or the people of God.  But he didn't." He chose a term that would highlight the political significance of his life and mission.
It seems to me that both aspects are critical to the image of the Kingdom of Heaven.  Together they reveal the political significance of Jesus' mysticism, the political significance of his life of communion with God and all in earth community.
By teaching that the Kingdom of Heaven is within you, Jesus was surely pointing to his communion-consciousness.  At the same time, Jesus' actions of healing, interacting with women in public, reaching out to those who were judged to be sinners, gathering rich and poor together in table fellowship, can only be seen as 'political' given the way that these actions directly subverted the Purity System, a religious system with strong social and economic overtones that had created rigid boundaries of exclusion.
The prophetic and political aspects of Jesus' mysticism are key to understanding the Kingdom of Heaven: Graced inner transformation and action for wider systemic change interact with each other in ways that create hotspots of healing, transformation and new life.
And this, I believe is at the heart of KAIROS' work.  We are called to participate in God's communion by opening ourselves to stand with the people, places and issues that can draw us into both personal and systemic change.
There is a narrative that has been gaining strength in Canada and beyond:  the status quo is not working!  The Occupy Movement raised awareness of the growing gap between rich and poor as well as the justice and solidarity concerns at the heart of the financial and economic crises.  But we see elements of the same narrative in the climate change movement, environmental concerns about pipelines and oil sands, the valuing of corporation rights over human rights, and most especially in the Idle No More movement — a movement that is urging us to a solidarity that will transform our hearts and heads as it transforms our relationship with indigenous peoples and with all in earth community.
These are some of the signs of our times.  These are the movements, issues and events that are trying to wake is up as a society and that challenge us as Christian churches to forge relationships of solidarity, to take courageous action, and to be true to our KAIROS heritage.
The prophetic task is to be attuned to God's action in the midst of complex realities, to recognize where our need for inner transformation, as individuals and as churches, intersects with the need for systemic change in society — for that is where God is acting most powerfully.
The life and mission of Jesus reveal that the Kingdom of heaven is shaped by people who have a contemplative heart laced with prophetic and political energies.
And we are called to be those people.