Ian Hopfe
---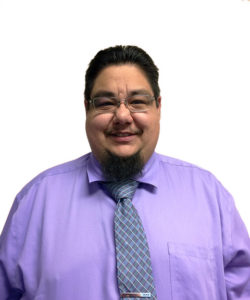 KAIROS Blanket Exercise Regional Director (Northern Alberta)
Ihopfe@kairoscanada.org
1.877.403.8933
Ian is a half Cree, half German, member of the Bigstone Cree Nation in Northern Alberta Treaty 8 Territory. Ian has lived his life between worlds, between nations, and between peoples. He is honoured to be working for an organization that is fostering the reconciliation process with First Nations, Metis, and Inuit peoples of Canada.
Ian has over 10 years experience in volunteer and not for profit organizations. Most of those years were in a leadership or management type role developing strategic plans, managing volunteers & staff, workshop & event facilitation, charing meetings, organizing events & meetings, government interactions, and community engagement. He enjoys the challenge of solving community problems with creative solutions and networking.
Ian has a Certificate of Human Resources Management from Grant McEwan University and a Bachelor of Management degree from the University of Lethbridge. He believes HR is about listening, learning, teaching, and bringing people together for a common cause much like the purpose of the KAIROS Blanket Exercise.
As an environmentalist and first Nations person; Ian has supported both the Green Party of Alberta and the Green Party of Canada because the ideology of the Green Party is based in part on traditional indigenous teachings about the land. He has been an election candidate for both parties multiple times.