KAIROS events to mark the close of the historic TRC
---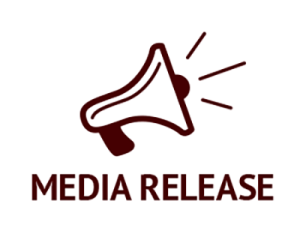 Canadians from coast-to-coast invited to be part of a vital conversation on decolonization
(Toronto, ON) – KAIROS Canada invites everyone to be part of a powerful conversation about right relations between Indigenous and non-Indigenous peoples through a series of events leading up to and complementing the close of the historic Truth and Reconciliation Commission (TRC). KAIROS' Time for Reconciliation intergenerational gathering will feature leading thinkers on Indigenous rights and interactive workshops on May 29, May 30 and June 1 at Carleton University and Christ Church Cathedral in Ottawa.
Time for Reconciliation's sessions and workshops are structured around three themes: Recognition and Reconciliation, Decolonization, and Honouring Indigenous Rights. Speakers include Marie Wilson, TRC Commissioner; Bishop Mark MacDonald, National Indigenous Anglican Bishop; Cindy Blackstock, First Nations Child and Family Caring Society's Executive Director; and others. A full list of speakers and agenda is available at kairoscanada.org/events/time4reconciliation/schedule
"Much of the truth has come out through the courageous testimony of survivors and their descendents," says Jennifer Henry, Executive Director of KAIROS. "Churches, government and other public institutions have offered apologies but much more needs to be done. Making reconciliation a reality must be the work of all Canadians who we invite to begin this journey of decolonization, to unlearn racist ideas, relearn our history, honour the contributions of Indigenous peoples and foster new relationships. We hope Time for Reconciliation will serve as an important forum on this journey."
KAIROS also invites children and youth in parishes and congregations from coast-to-coast to create hearts for a Heart Garden in remembrance of Indigenous children who attended the Indian Residential Schools. A Heart Garden will be planted at Rideau Hall on June 3 after the official close of the TRC, with similar Heart Garden ceremonies planned at churches and in communities across the country from May 31 to June 3. For details visit kairoscanada.org/dignity-rights/indigenous-rights/time-for-reconciliation/heart-gardens
KAIROS will join the Walk for Reconciliation on May 31, beginning at noon at École Secondaire de l'Île in Gatineau (255 rue Saint-Rédempteur Street) and ending at Ottawa City
Hall. KAIROS joins with the TRC in calling for a symbolic ringing of the bells in churches across Canada at that time (noon ET) to recognize the formal close of the TRC, honour residential school survivors and commit to working towards a reconciled future for all of Canada. The Walk for Reconciliation will include speeches by dignitaries and public figures, followed by performances by Amanda Rhéaume, Elisapie Isaac and Digging Roots starting at 2 p.m. at Ottawa City Hall. For more details: kairoscanada.org/events/time4reconciliation/schedule/#sunday
The TRC is a result of the Indian Residential Schools Settlement Agreement. Supported by a TRC Secretariat, which is a federal government department, the Commission has a five-year mandate to inform all Canadians about what happened in Indian Residential Schools by documenting the stories of survivors, families, communities and anyone personally affected by the residential school experience. The TRC comes to an official close on June 3, but hopes to guide and inspire Indigenous peoples and Canadians in a process of reconciliation and renewed relationships that are based on mutual understanding and respect.
About KAIROS: Canadian Ecumenical Justice Initiatives
KAIROS is a faith-based social justice organization of eleven Canadian churches and religious organizations. It focuses on Indigenous rights, international human rights and ecological justice. We deliberate on issues of common concern, advocate for social change and join with people of faith and goodwill in action for social transformation. To learn more, visit kairoscanada.org.
– 30 –
Media Contact:
Cheryl McNamara
Media Coordinator
877-403-8933 x 246
416-875-0097 (mobile)
cmcnamara@kairoscanada.org