What difference will your Christmas donation to KAIROS make?
Your gift will have a meaningful impact, today and long into the future….
You are creating a path towards reconciliation with Indigenous peoples in Canada by supporting the KAIROS Blanket Exercise (KBE). Your donation allows KAIROS to share the exercise across the country, with all sectors of society, as the desire for reconciliation grows throughout Canada.
Thanks to your support, KAIROS held one of the largest KBEs ever this past August in Thunder Bay, Ontario. Over eight hundred youth took part in the exercise, which had a meaningful impact on both the youth and Indigenous Elders who helped to facilitate it. Elder Gene Nowegejick from Gull Bay First Nation told KAIROS: "I am a descendent of the Robinson Superior Treaty of 1850, so I have a direct link to the treaty in this area. I understand what happened and what's happening moving forward." Gene highlighted the importance of the KBE to help youth learn the truth of Canadian history and become future advocates.
The KBE has seen exponential growth beyond Canada's borders this year. Josh Stribbell, an Indigenous youth from Iqaluit who participated in KAIROS' 2017 KBE Youth Exchange, travelled to Guatemala this fall to experience that country's version of the KBE and to help train young people to facilitate the exercise. KAIROS has also brought the KBE to the United States, Ireland, and Australia.
You can help promote right relations with Indigenous people through a gift to KAIROS.  Donate
---
You bring healing to women survivors of violence in the West Bank through your support of KAIROS' Women of Courage partner, Wi'am: Palestinian Conflict Transformation Centre.
Saliba, a twenty-four-year-old Palestinian woman, was a victim of domestic violence from the very beginning of her marriage and eventually had to flee from the abuse. She found a home at the Mehwar Centre, a women's shelter with which Wi'am runs programs for women victims of violence. Within two years, Saliba was entirely transformed – from distrust and a lack of self-worth, to a joyful, confident young woman who is now helping other women to heal and become peace builders. Thanks to your support, Wi'am had the resources to help Saliba.
However, there are many more women and communities in the West Bank in need of Wi'am's services. They also offer employment and legal training, human rights workshops, skills development for peace-making and political negotiation, as well as support for the psychological and physical wounds caused by the conflict.  Your Christmas gift would help provide a space where communities can learn about reconciliation, discuss conflict resolution, and advocate for life that is not lived under occupation.
Your generosity supports women-led solutions for peace in the West Bank.  Donate
---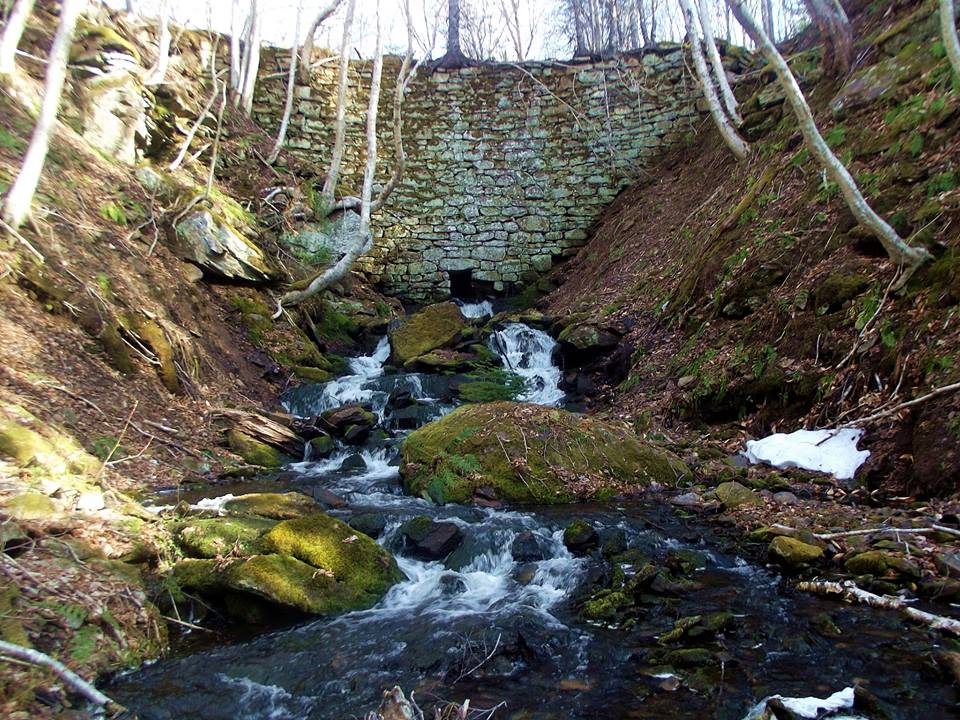 Your gift will support the leadership of Indigenous women in protecting watersheds across the country.
KAIROS will continue to hold Reconciliation in the Watershed community workshops that stimulate dialogue between Indigenous and non-Indigenous communities on climate change, reconciliation and watershed protection. This year, KAIROS held workshops in Peterborough and Pickering, Ontario, and in Moncton, New Brunswick.
We will work to connect local ecology with Indigenous rights and identify ways to renew relationships with Indigenous peoples. Your support moves us closer to a Canada where the rights of Indigenous peoples are respected and upheld, and where humanity lives within natural limits, in relationship with all of creation.
You can help to build networks for ecological justice within and between watersheds.  Donate
---
Your Christmas gift to KAIROS will bring hope to communities facing injustices and help to realize peace. Your generosity helps us stand with partners around the world who work tirelessly for human rights and ecological justice.
You can give a loved one a meaningful Christmas gift through the Gift of Sharing section of our website. We'll send a card to the person you name and include a message from you if you wish.
And finally, you can increase your impact by joining KAIROS' Spirit of Change monthly giving program and helping to  ensure that KAIROS' vital work within Canada and across the globe is sustained. Join Spirit of Change online today.
Thank you for supporting KAIROS!